Blog #242~Gift Ideas that Support Individuals with Down syndrome and other Disabilities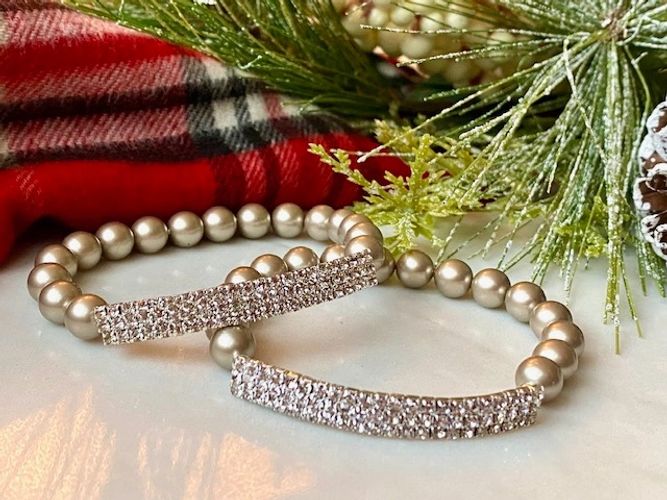 Are you looking for unique gifts that help to support young adults with Down syndrome and other disabilities? This week, I have assembled a list of 7 small businesses that offer some awesome merchandise. I have personally bought products from each of these businesses. You can find out more below and follow them on Facebook and Instagram.
My name is Teresa Unnerstall and I am a parent to a 27 year old son with a dual diagnosis of Down syndrome and autism (DS-ASD) and the author of A New Course: A Mother's Journey Navigating Down Syndrome and Autism. My book is available on Amazon, click below to order a copy for Christmas. (For more book recommendations click over to the resource page on this blog site.)
7 Small Businesses that Support Individuals with Down syndrome and Other Disabilities:
1.Special Sparkle: Kelly is a young lady with Down syndrome and this company was created to assist Kelly in leading a fulfilled and productive life after school came to an end for her. She loves fashion, style and bling. Check out her jewelry line here: https://specialsparkle.com/
2. 21 Pineapples Shirt Company: Nate Simon has always been known as a fashion icon. The company's mission is to change the way others perceive people with Down Syndrome & other special abilities one Hawaiian Shirt at a time. A percentage of all sales will go directly to support Down Syndrome organizations throughout the world. Check out his merch at https://21pineapples.com/
3. Candidly Kind: Grace Key started candidly kind to spread light love and acceptance thru her original art and life. Candidly Kind gives a percentage of every sale to charities who share the candidly kind vision to spread light, love and acceptance. It is a huge part of Grace's mission…giving back. Check out her line at: https://www.candidlykind.com
4. Margrit Co Jewelry: Margrít Co. is a designer jewelry brand that focuses on creating unique, colorful and lightweight jewelry for women of all ages. Margrit Co. gives 15% of all retail sales to our Down with Business scholarship fund, which benefits ministries and businesses owned and operated by individuals with Down Syndrome. Owner and Designer Maggie Blair's youngest brother Matthew is 18 years old and has Down Syndrome and works alongside her as the shipping manager. Check out her beautiful jewelry collection here: https://margritco.com/
5. River Bend Gallery showcases the photography by Geoffrey Mikol and is located in downtown Galena, Illinois. His work is mainly of nature and landscapes. Check out his beautiful photography gifts here https://www.riverbendgalleries.com
6. Bitty and Beau's Coffee: With over 80% of people with intellectual and developmental disabilities unemployed nationwide, the Wrights believe that Bitty & Beau's Coffee creates a path for people with disabilities to become more valued, accepted and included in every community. Check out their merchandise here:
7. Seanese Shirts: Is owned by "Born This Way" star, Sean McElwee. The name of the company came from what Sean's family called his speech as a child. Now, his funny phrases are being immortalized on swag. Each shirt features a phrase and graphic design, and all designs are approved by Sean. Each month, 10 percent of profits go to a disability non-profit.
You can find a wide variety of t-shirts on Sean's website at https://seanese.com
Nick and I would like to wish each of you a Happy Holiday. Thank you for supporting our work to educate, inspire and advocate for individuals with a dual diagnosis of DS-ASD and other disabilities. We look forward to sharing more with you in 2022. Follow us on Facebook and Instagram at Down Syndrome with a Slice of Autism!
That's what is in my noggin this week.
~Teresa 🙂